Combining Laparoscopy & Endoscopy in Bariatric Surgery
OVERVIEW
Training event will combine endoscopy with laparoscopic surgery in bariatric surgery through the safe and effective use of Olympus technology.
Agenda will include:
Didactic Presentation
Device Demonstration
Inanimate Simulation Exercises
Tissue Lab
Objectives:
Incorporate flexible endoscopy in both diagnostic and therapeutic modalities during bariatric procedures.
Discuss and understand management of bariatric complications
Technologies used:
EXERA III GASTROINTESTINAL VIDEOSCOPE & QuickClip Pro™
ENDOEYE FLEX 2D and FLEX 3D articulating video laparoscopes
THUNDERBEAT
VISERA 4K UHD System (Ultra-HD Laparoscopy)
Pre-Requisite:
Surgeon must have performed a minimum of 100 bariatric cases and over 100 stapled bariatric cases. Attendee's facility is a multi-disciplinary practice (case manager, nutritionist, psychologist, etc.). Surgeon must be registered with a Metabolic and Bariatric Surgery Accreditation and a Quality Improvement Program.
EDUCATORS
The faculty listed are examples of faculty used at this course in the past. A combination of similar faculty will be used at each course.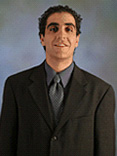 Rami E. Lutfi, MD, FACS
Clinical Associate Professor of Surgery, University of Illinois at Chicago
Chairman of Surgery, Mercy Hospital and Medical Center
Director of Bariatric Surgery Chicago Institute of Advanced Bariatrics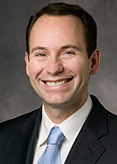 John Magaña Morton, MD, MPH, FACS, FASMBS
Chief of Bariatric and Minimally Invasive Surgery, Stanford University School of Medicine.
Director, Bariatric and Minimally Invasive Surgery Fellowship, Stanford University School of Medicine
Co-Director, Stanford Digestive Health Center


Ninh T. Nguyen, MD
Chief of Gastrointestinal Surgery and Vice Chair, Department Surgery,
University of California at Irvine Medical Center
Orange, CA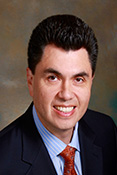 Jaime Ponce, MD, FACS, FASMBS
Medical Director Hamilton Medical Center Bariatric Surgery
Dalton, Georgia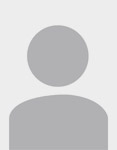 Erik Wilson, MD, FACS
Professor, Department of Surgery
Chief, Minimally Invasive Surgeons of Texas, Department of Surgery
Medical Director, Bariatric Surgery, Memorial Hermann Hospital – Texas Medical Center