Fundamentals of EMR and ESD
OVERVIEW
Attendees will be introduced to EMR, Pre-cut EMR, Hybrid ESD, and ESD through topic-focused didactics, and hands-on sessions on the safe and effective use of Olympus technology.
Agenda will include:
Open forum discussion
Didactic presentations
Hands-on lab
Objectives:
Identify appropriate lesions for each procedure
Demonstrate the safe and effective on label use of Olympus equipment
Perform the appropriate steps to complete each procedure
Technologies used:
Full portfolio of ESD knives
NeedleMaster Injection Needle
EZ Clip and QuickClip Pro (hemostasis clips)
Coagrasper (hemostatic forceps)
SnareMaster Plus
Pre-Requisite:

Must have completed an Advanced Endoscopy Fellowship
Exposure to EMR
AVAILABLE DATES
No courses scheduled at this time.
EDUCATORS
The faculty listed are examples of faculty used at this course in the past. A combination of similar faculty will be used at each course.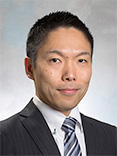 Hiroyuki Aihara, MD, PhD
Director, Endoscopic Tissue Resection
Assistant Professor of Medicine, Harvard Medical School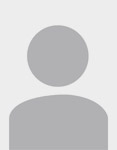 Peter Draganov, MD, FASGE, ACAF, FACG
Professor of Medicine
University of Florida


Hazem Hammad, MD
Assistant Professor of Medicine
Associate Director, Advanced Endoscopy Fellowship
Section of Advanced Therapeutic Endoscopy
Division of Gastroenterology and Hepatology
University of Colorado Anschutz Medical Campus



Sergey V. Kantsevoy, MD, PhD
Director, The Center for Therapeutic Endoscopy
Digestive Health and Liver Disease at Mercy
Institute for Digestive Health and Liver Disease


Mohamed O Othman, M.D.
Chief, Gastroenterology Section, BSLMC
Director of Advanced Endoscopy
Assistant Professor of Medicine - Gastroenterology  and Hepatology Section
Baylor College of Medicine