Mastering Advanced Laparoscopic Technologies for Gynecology
OVERVIEW
Practice the use of Olympus energy, visualization and access devices during this immersive hands-on learning opportunity developed specifically for gynecologists
Agenda will include:
Didactic Presentations
Inanimate Simulation Exercises
Device Demonstration
Hands-On Stations
½ day Tissue Lab
Objectives:
Identify candidates for laparoscopic approach as a safe and clinically effective alternative.
Understand the principles of 2D and 3D laparoscopic visualization and proper camera operation
Understand the principles of safe and effective use of bipolar, ultrasonic, and combined bipolar/ultrasonic energy devices in laparoscopic procedures
Demonstrate skill in the placement and insertion of multi-port and single port access devices
Demonstrate 3D observation and therapy in the entire peritoneal cavity by maintaining optimum and correct visual orientation with up to 100º of articulation in all directions
Technologies used:
THUNDERBEAT
EVIS EXERA III Imaging Platform with ENDOEYE FLEX 3D 2D and 3D HD articulating videolaparoscopes
TriPort+ and Triport 15 Single-Port Access Devices
VISERA 4K UHD
Pre-Requisite:

Practicing Gynecologic surgeons performing at least 10 cases/month, 50% laparoscopic
AVAILABLE DATES
No courses scheduled at this time.
EDUCATORS
The faculty listed are examples of faculty used at this course in the past. A combination of similar faculty will be used at each course.

Kevin M. Audlin, MD
Co-Director, Endometriosis Center and Advanced Endoscopy Fellowship
Mercy Medical Center
Clinical Instructor, Department of Obstetrics and Gynecology
University of Maryland School of Medicine
Baltimore, MD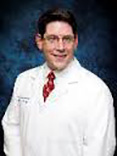 John Patrick LaGrand, MD, FACOG
Advanced OB/GYN, Grand Rapids, MI
Clinical Associate Professor, MSU-CHM, Department of Ob-Gyn
Faculty Member, Grand Rapids Ob-Gyn Residency Program
Grand Rapids, MI

Anthony Shibley, MD, FACOG
Obstetrics and Gynecology Specialists
Edina, MN

Deborah Wilson, MD
Private Practice
Scottsdale, AZ

Ramon Yera, MD
Private Practice
Los Angeles, CA