PneumoLiner Product Training
OVERVIEW
Gynecologists with advanced laparoscopic skills will be trained in the safe and effective use of the PneumoLiner Containment device used during appropriate laparoscopic gynecology procedures.
Successful completion of FDA-required training is required prior to usage of the Pneumoliner.
Training takes approximately 1.5 hours
Agenda will include:
One on one instruction with trainer
Animation video
Device Demonstration
Hands-on practice
Competency Assessment
Objectives:
Understand the indications, contra-indications and warnings associated with the use of this device and be able to properly identify appropriate patients for use with this device.
Identify and properly name the components of the PneumoLiner Containment System
Deploy, use and remove the PneumoLiner containment device, including the proper use of power morcellation with the containment system
Articulate the 6 potential risk areas in using the PneumoLiner Containment bag
Technologies used:
PneumoLiner containment device
Insufflation
Dummy morcellator
Grasping Forceps
Lap Trainer and uterus model
Pre-Requisite:

You are an advanced GYN laparoscopist who has performed at least 12 major laparoscopic cases in the last 3 months
AVAILABLE DATES
No courses scheduled at this time.
For more information about training opportunities contact us at Profed@olympus.com
EDUCATORS
The faculty listed are examples of faculty used at this course in the past. A combination of similar faculty will be used at each course.

Kevin M. Audlin, MD
Co-Director, Endometriosis Center and Advanced Endoscopy Fellowship
Mercy Medical Center
Clinical Instructor, Department of Obstetrics and Gynecology
University of Maryland School of Medicine
Baltimore, MD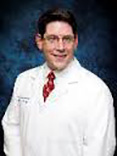 John Patrick LaGrand, MD, FACOG
Advanced OB/GYN, Grand Rapids, MI
Clinical Associate Professor, MSU-CHM, Department of Ob-Gyn
Faculty Member, Grand Rapids Ob-Gyn Residency Program
Grand Rapids, MI


Christopher Mann, MD
Easton Hospital
Easton, PA


Resad Pasic MD, PhD
Professor of Obstetric and Gynecology
Director of the Fellowship in Minimally Invasive Gynecologic Surgery
Department of Obstetrics and Gynecology and Women's Health
University of Louisville Louisville KY


Edwin Ramirez MD, FACOG
Rasetti Gynecology
Oxnard, CA

Deborah Wilson, MD
Private Practice
Scottsdale, AZ

Ramon Yera, MD
Private Practice
Los Angeles, CA