Introduction to the Olympus EBUS System Course
OVERVIEW
Combines didactic presentations, simulators and hands-on experience to educate participants on the safe and effective use of Olympus EBUS-TBNA equipment.
Agenda will include:
Open Forum Discussions
Didactic Presentations
Hands-On Educational Sessions
Objectives:
Recognize the indications, benefits, and complications of EBUS
Demonstrate the safe and effective use of Olympus EBUS equipment
Describe mediastinal lymph node anatomy
Perform appropriate steps of EBUS-TBNA procedure
Identify the basic steps of microscope slide preparation
Technologies used:
EBUS Bronchoscopes
Ultrasound Processor
ViziShot EBUS TBNA Needles
Pre-Requisite:
In order to attend this event the following criteria must be met:
Physician must be board certified or board eligible.
Physician must have completed 150+ bronchoscopies.
Must have purchased or committed to purchase EBUS equipment.
AVAILABLE DATES
September 24, 2020
Venel Institute
Bethlehem, PA
Registration Coming Soon
The courses on these dates can be taken in conjunction with Peripheral Bronchoscopy with Radial EBUS, being offered the previous day
EDUCATORS
The faculty listed are examples of faculty used at this course in the past. A combination of similar faculty will be used at each course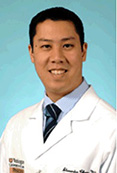 Alexander Chen, MD
Associate Professor of Medicine
Director of Interventional Pulmonology
Division of Pulmonary and Critical Care Medicine
Associate Professor of Surgery
Division of Cardiothoracic Surgery
Washington University School of Medicine
Barnes-Jewish Hospital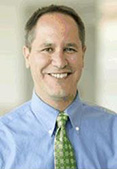 Robert J. Kruklitis, MD
Vice Chair - Department of Medicine - Clinical Programs Medicine
Pulmonary/Critical Care Medicine
Lehigh Valley Health Network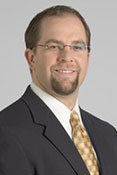 Michael Machuzak, MD
Cleveland Clinic
Staff, Respiratory Institute
Medical, Director, Center for Major Airway Diseases
Transplant Center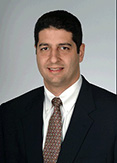 Nicholas Pastis, MD
Associate Professor of Medicine
Fellowship Program Director
Medical University of South Carolina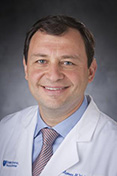 Momen M. Wahidi, MD, MBA
Director, Interventional Pulmonology and Bronchoscopy
Chief Medical Officer, Duke Patient Revenue Management Org
Associate Professor of Medicine
Duke University Medical Center