Spiration Valve System for the Treatment of Severe Emphysema
OVERVIEW
Objectives:
Safe and effective use of the Spiration Valve System.
Identification of the right candidates for treatment through proper patient selection to maximize procedure outcomes.
Successful management of post-procedural complications.
Understand the clinical outcomes and inclusion/exclusion criteria from the EMPROVE clinical trial.
Description:
Attendees will be introduced to Bronchoscopic Lung Volume Reduction (BLVR) with endobronchial valves through didactic presentations and hands-on educational sessions on the safe and effective use of the Spiration Valve System. Furthermore, trainees will learn how to properly select patients for this treatment on the basis of the analysis of a high-resolution computed tomography (HRCT) and with the help of quantifying measurements provided by automated software solutions (SeleCT).
Olympus Products Featured:
Spiration® Valve System
SeleCT® Quantitative CT Analysis
Therapeutic Bronchoscope
Pre-Requisite:

Must be board eligible or board certified
Must be able to manage potential procedure-related adverse events
Additional Information:

Event space is limited to 20 attendees
Valid License and NPI information must be included on the registration form in order to be considered for the program. Acceptance is on a first come first serve basis and is based upon fulfillment of all required prerequisites.
AVAILABLE DATES
No courses scheduled at this time.
EDUCATORS
The faculty listed are examples of faculty used at this course in the past. A combination of similar faculty will be used at each course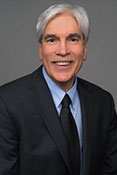 Gerard J. Criner, MD, FACP, FACCP
Chair and Professor Thoracic Medicine and Surgery
Director, Temple Lung Center
Specialty, Pulmonology, Critical Care
Temple Health
Temple University Hospital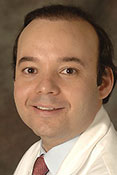 Adnan Majid, M.D.
Harvard Medical Faculty Physicians
Critical Care Medicine, Pulmonary Disease
Beth Israel Deaconess Medical Center – Surgery
Beth Israel Deaconess Medical Center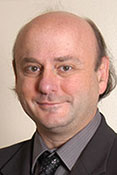 Jonathan Goldin, M.D., PhD
Executive Vice Chairman, Radiological Sciences David Geffen School of
Medicine at UCLA
Ronald Reagan UCLA Medical Center
UCLA Medical Center, Santa Monica
Radiological Sciences
Specialty: Diagnostic Radiology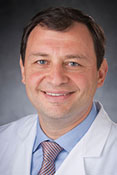 Momen M. Wahidi, MD, MBA
Director, Interventional Pulmonology and Bronchoscopy
Chief Medical Officer, Duke Patient Revenue Management Organization
Associate Professor of Medicine
Duke University Medical Center
Twitter @int_pulmonology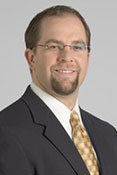 Michael Machuzak, MD
Cleveland Clinic
Staff, Respiratory Institute
Medical, Director, Center for Major Airway Diseases
Transplant Center