EBUS Training Event for Thoracic Surgeons
OVERVIEW
Physicians will learn the safe and effective use of applications for EBUS in clinical practice and therapeutic possibilities enabled by endobronchial ultrasound.
Agenda will include:
Didactic Presentations
Device Demonstrations
Porcine Lab
Objectives:
This course covers basic and advanced EBUS topics, including EBUS equipment and set-up, diagnostic EBUS, and interventional endobronchial ultrasound. Upon completion of the course, participants will:
Have an understanding of mediastinal anatomy, sample acquisition and preparation, miniprobe application in combination with the safe and effective use of the Olympus EBUS system.
Understand the applications of EBUS in clinical practice
Understand indications for EBUS-TBNA and therapeutic possibilities enabled by endobronchial ultrasound
Technologies used:
EBUS bronchoscope
Ultrasound processor
ViziShot 2 EBUS-TBNA needles
Radial EBUS Probes
Guiding Device
Guide Sheath Kit
Pre-Requisite:

Physician must be board certified or board eligible
Physician must have completed 150+ bronchoscopies
Must currently be using Olympus EBUS equipment or in the process of purchasing the equipment
AVAILABLE DATES
We are currently scheduling courses for 2019. Please check back for specific dates.
March 1, 2019
Toronto, Ontario
* This course will be held in Canada
EDUCATORS
The faculty listed are examples of faculty used at this course in the past. A combination of similar faculty will be used at each course.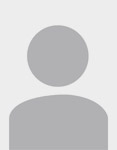 Moishe Liberman, MD, PhD
Director - C.E.T.O.C.
Associate Professor of Surgery - Division of Thoracic Surgery
Gosselin Chair in Thoracic Surgical Oncology, University of Montreal
Senior Scientist - Centre de Recherche du CHUM and Fonds de Recherche Santé Québec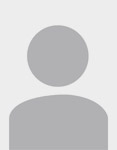 Kazuhiro Yasufuku MD, PhD
Director of Endoscopy, University Health Network
Director, Interventional Thoracic Surgery Program
Associate Professor of Surgery, University of Toronto
Division of Thoracic Surgery, Toronto General Hospital
University Health Network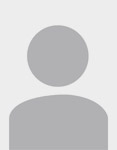 Alain Tremblay MDCM, FRCPC, FCCP
Professor of Medicine
Division of Respiratory Medicine & Southern Alberta Cancer Research Institute
Cumming School of Medicine - University of Calgary