Important Customer Information
Americas Cybersecurity Incident
Olympus is currently investigating a cybersecurity incident detected October 10, 2021, affecting IT systems in the Americas (U.S., Canada and Latin America). We are working with the highest priority to resolve this issue.
We are sharing updates with our customers here, including:
---
Customer Letters
Q&A for Customers
When and how was the event discovered - when and how was the event contained?
Olympus is continuing to investigate a cybersecurity incident detected October 10, 2021, that affected IT systems in the Americas (U.S., Canada and Latin America). We are working with appropriate technical forensic experts and law enforcement authorities on this situation and will continue to take all necessary measures to serve our customers and business partners in a secure way.
Can I order and will be my product be shipped?
We are taking, processing, and shipping orders.
How should I submit my order?
Please submit your orders through GHX/EDI or email to OrderEntry@Olympus.com. Orders will be processed as they are received.
Where is my order? Should I call Customer Service?
Customers should call our Customer Service Center with questions about their orders.
Is your Service and Repair team operational?
Repair operations have resumed, and we are accepting new Service Repair requests through our Customer Service team (1-800-848-9024, option 3) and the MyOlympus Service website (MyOlympusService.com). We are working as hard as we can to process all repairs as quickly as possible as we restore all systems fully.
Can I track the status of my repair order on MyOlympus Service?
You can track the status of an order by going to the All Repairs > Service Center Repairs list. Once you select the appropriate Case, the status can be found in the Order Status field within the Service Request Details.
Can I receive loaners?
We are shipping loaners. If needed, please request a loaner when creating a Service Repair request through our Customer Service team or on the MyOlympusService.com website. If your need is extremely urgent, please contact your local sales representative.
Can I check the status of a loaner order on MyOlympus Service?
At this time, we do not have a way to provide status of loaner orders on MyOlympus Service. Please know that we are working very hard to allocate loaners.
Should I sign up for MyOlympusService.com rather than calling in my repairs?
Yes. To register for a MyOlympus Service user account, go to MyOlympusService.com and click on Request Access. The approval and account set-up process can take 3-5 business days.
Why is my order showing as Closed on the MyOlympus Service website when the repair was not completed? Why am I seeing new orders on the MyOlympus Service website?
All repair orders that were in process prior to October 10th have been closed and new orders are being created. These orders will contain a note at the top of the Case details that says, "Due to a system outage that occurred on October 10, 2021, this order has been closed and a new order will be created."
What do I do if my product requires on-site repair?
Our Field Service Engineers and Endoscopy Support Specialists are again available to support your needs. If you have products that require on-site repair, please follow the normal process for initiating the request. We have also instituted a rigorous security protocol for Olympus representatives visiting customer sites.
Is it safe to open attached documents from Olympus?
We have made every effort to eradicate any malicious files from our systems and to prevent them from being emailed or sent to clients. At this time, we believe the risk is no higher than usual or higher than it was before the incident. But it is always important to be safe with files attached to incoming emails. Using updated virus scanning tools on incoming emails and training all employees to be careful with attachments to incoming emails is always important.
Is there any possible impact to VaultStream Systems?
We recommend healthcare systems follow their own IT security policies, but we have no reason to believe that our products were affected by this incident. If investigations uncover that a customer or business partner's data was involved in a way that calls for us to provide notification, we will communicate by email or phone call.
Can someone on my team talk with your IT Department?
Customer IT inquiries can be sent via email to: AMS-ITSecurityIncidentResponse@olympus.com
Olympus External Disclosures
We are working hard to provide ongoing updates to our customers. Please contact your Olympus representative with any additional questions.
---
Olympus Equipment Customer Information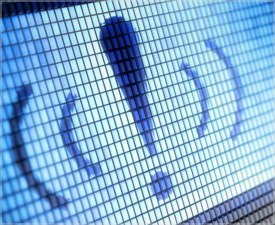 Please click on a link below to read important customer information regarding Olympus equipment.
Regulatory Status: PCF-H180AI and PCF-H180AL Video Colonoscopes
Medical Device Removal Action: BF-Q180 Video Bronchoscope
Medical Device Removal Action: CHF-CB30S Choledochoscopes
Medical Device Regulatory Status Update
Olympus Responds to COVID-19­ ­
Olympus EndoEye Corrective Action Letter
For important customer information on Olympus' ERP transition, click here.