iTind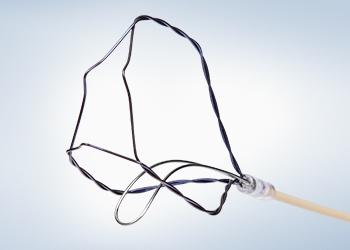 Minimally Invasive Treatment for BPH
iTind
iTind, a temporarily implanted nitinol device, delivers rapid relief of BPH symptoms through a minimaly invasive treatment.
iTind is placed in a simple and straightforward procedure that can be performed in an office or outpatient setting. The device is placed in the obstructed prostatic urethra in a folded configuration. The super-elastic nitinol struts expand at the 12, 5, and 7 o'clock positions, reshaping the tissue to better allow urine flow.
Patients are able to return home during the five-day treatment, at the end of which the device is completely removed.

---
Key Benefits
iTind delivers rapid symptom relief to BPH patients seeking an alternative to prescription drugs and more invasive surgical procedures. 
With iTind, patients experience results with:
NO permanent implant
NO painful heating of prostate tissue
NO prescription drug side effects
NO loss in sexual function