OER-Mini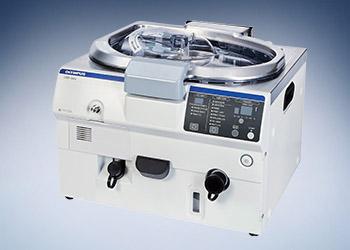 Automated Endoscope Reprocessor (AER)
OER-Mini
The OER-Mini is Olympus's tabletop endoscope reprocessor providing automated cleaning and high-level disinfection for both flexible video and fiber scopes.
---
Key Benefits
An Endoscope Reprocessor, made by an Endoscope Manufacturer: The OER-Mini is the only reprocessor designed specifically for Olympus small diameter flexible endoscopes. Using our knowledge of flexible endoscopes, we optimized the cleaning and disinfection process to shorten cycle time, while minimizing damage caused by other harsh reprocessing chemicals.
Compact, space-saving design: The OER-Mini's design takes into account the space limitations in reprocessing rooms; the system can easily be installed on a countertop or a cart
Short cycle time: The 16-minute cycle time* eliminates the need for some manual cleaning procedures. 
Product Support
Olympus Training & Proper Use
Olympus offers a variety of educational opportunities for medical and surgical healthcare professionals. 
Peer-To-Peer Training
Our Professional Education Program provides multiple types of peer-to-peer training in order to meet the specific educational needs of physicians and nurses focused on the safe and effective use of Olympus products.
Olympus University
Olympus Professional Education also offers training programs through Olympus University (OU). Geared toward nurses, reprocessing technicians and biomeds, many of the OU courses are available for nursing contact hour continuing education credit.
Visit Olympus University
---