Ultra-Catch NT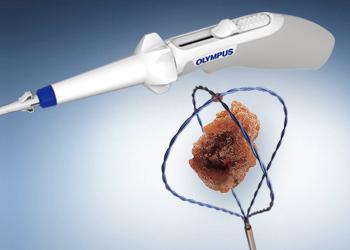 Basket
Ultra-Catch NT
The simple four-wire basket design allows for easy capture and release of stones. The no-tip design with round wires is safe for intrarenal use and minimizes tissue trauma during manipulation. The torque
responsive shaft and ergonomic handle provide the control and security to ensure safe and effective stone removal.
---
Key Benefits
Highly-durable, twisted-wire cage design maintains its shape and form even under extreme duress.
Atraumatic distal disc tip designed to minimize trauma.
Available in 1.8, 2.2 and 3.0 Fr sizes to accommodate most patient anatomies and physician preferences.
Polymer sheath is designed for durability.
Product Support
Olympus Training & Proper Use
Olympus offers a variety of educational opportunities for medical and surgical healthcare professionals. 
Peer-To-Peer Training
Our Professional Education Program provides multiple types of peer-to-peer training in order to meet the specific educational needs of physicians and nurses focused on the safe and effective use of Olympus products.
Olympus University
Olympus Professional Education also offers training programs through Olympus University (OU). Geared toward nurses, reprocessing technicians and biomeds, many of the OU courses are available for nursing contact hour continuing education credit.
Visit Olympus University