Software & System Integration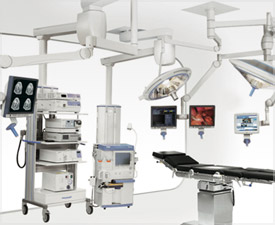 Olympus offers robust software and integration solutions that connect all aspects of your healthcare facility's operation for maximum efficiency. Automate GI and pulmonary documentation and archive critical patient data to your HIS/EMR system. Automatically track your reprocessing data by scope, by patient and by AER for the highest level of infection control.
And integrate it all with OR and procedure suites that offer visionary control, enterprise-wide communication and video management for improved workflow...all designed to help you optimize your operational efficiencies and improve the quality of patient care.